The Original and Longest Running Comic Book, Toy and Collectible Convention in Daytona Beach, Florida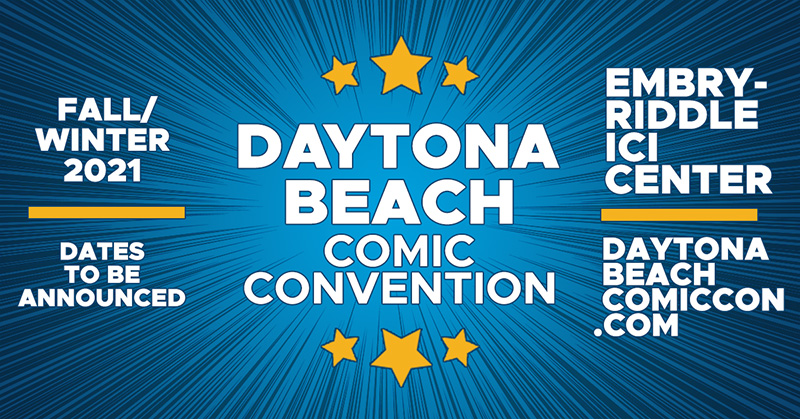 After much consideration we regret to announce that we are canceling the October 3 and 4, 2020 Daytona Beach Comic Book Convention.
While this is extremely unfortunate, our priority first and foremost is the safety and well being of all our attendees, guests, artists, vendors, and those who help run the event. Until there are guidelines and other safety measures in place our best option is to cancel due to COVID-19. As we know this has affected so many and like you it has unfortunately affected us as well. We feel that canceling the show is the best way to move forward in 2020.
My hope is that by 2021 there are guidelines and safety precautions in effect that will properly protect people at large gatherings. We will be back in the fall/winter of 2021.
LOCATED AT THE EMBRY-RIDDLE ICI CENTER
601 CLYDE MORRIS BLVD, DAYTONA BEACH, FL 32114
Convention Hours:
To be announced.