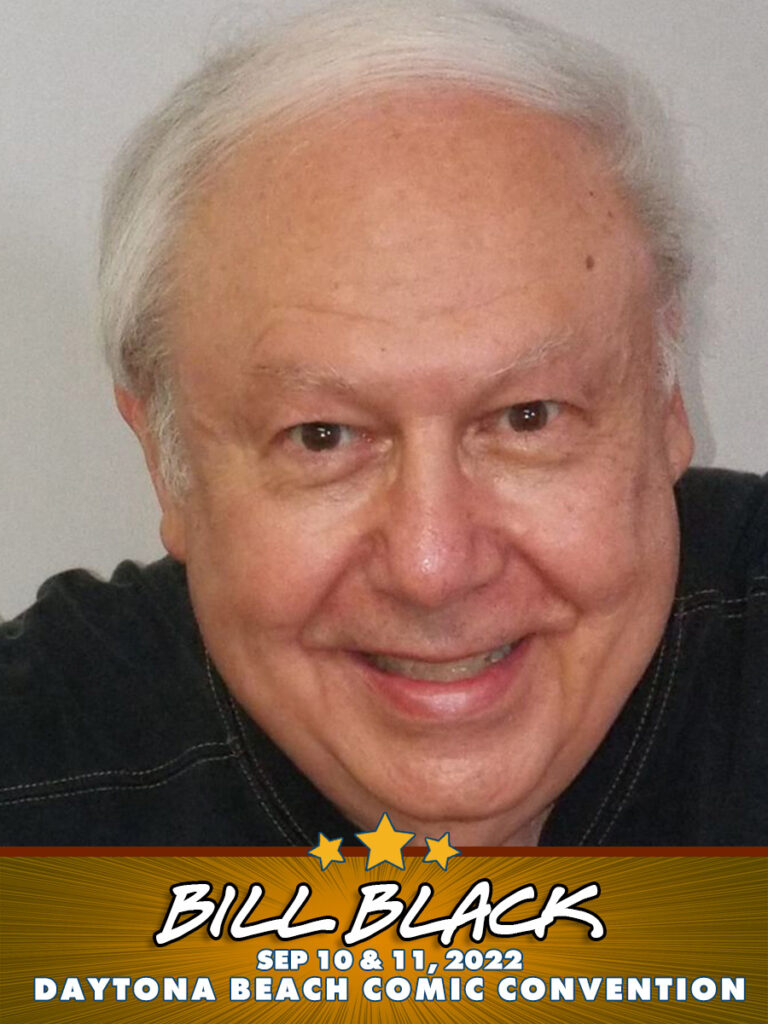 Bill Black began illustrating horror stories for Warren Publications' CREEPY and EERIE in 1969, the same year he began his own publishing company, Paragon Publications (1969 – 1982).  That makes 2022 his 53rd Anniversary in the comics business. In 1982 Black began AC Comics, historically one of the first five "Independent" comic book publishers. AC has published monthly for 40 years and has given birth to dozens of original comic book characters including comics' first all-female super-team, FEMFORCE. Black has authored many trade paperback books including TV'S SHEENA IRISH McCALLA, THE COMIC BOOK JUNGLE, ROY ROGERS AND THE SILVER SCREEN COWBOYS and BIZARRE THRILLS: THE PARAGON PUBLICATIONS STORY.
Other comic book work includes inking at Marvel Comics in the late 1970s and Dark Horse (STAR WARS 1990s) in addition to inking for many Indie publishers during that decade.
Bill Black was one of the co-hosts of Jim Ivey's OrlandoCon throughout the 1980s and into the 1990s.
Several of Black's comic book creations have spun off into low budget, direct to video movies. To date Black has produced 30 films now in release including
THE MUMMY CREEPS (2021) featuring SHE-CAT of FEMFORCE
Black departed AC Comics in 2014 and in "retirement" still runs Nightveil Media.. He has resurrected Paragon Publications where he has released ten publications to date free from monthly deadline pressures. He has licensed the AC characters to which he retains ownership to various comics publishers, prose publishers and toy makers.
Bill stays active in comic book fandom being featured in ten page spreads in both
BACK ISSUE No. 92 and ALTER EGO No. 150 and participated in KIRBY 100, the 100th Birthday tribute to Jack Kirby, all in 2017.. He is participated in a Stan Lee tribute from TwoMorrows publishing in 2019.
Since FEMFORCE 188 Black has come back on board writing, inking and coloring his favorite creations. FF 197 is current with the milestone 200th ish planned for 2023.