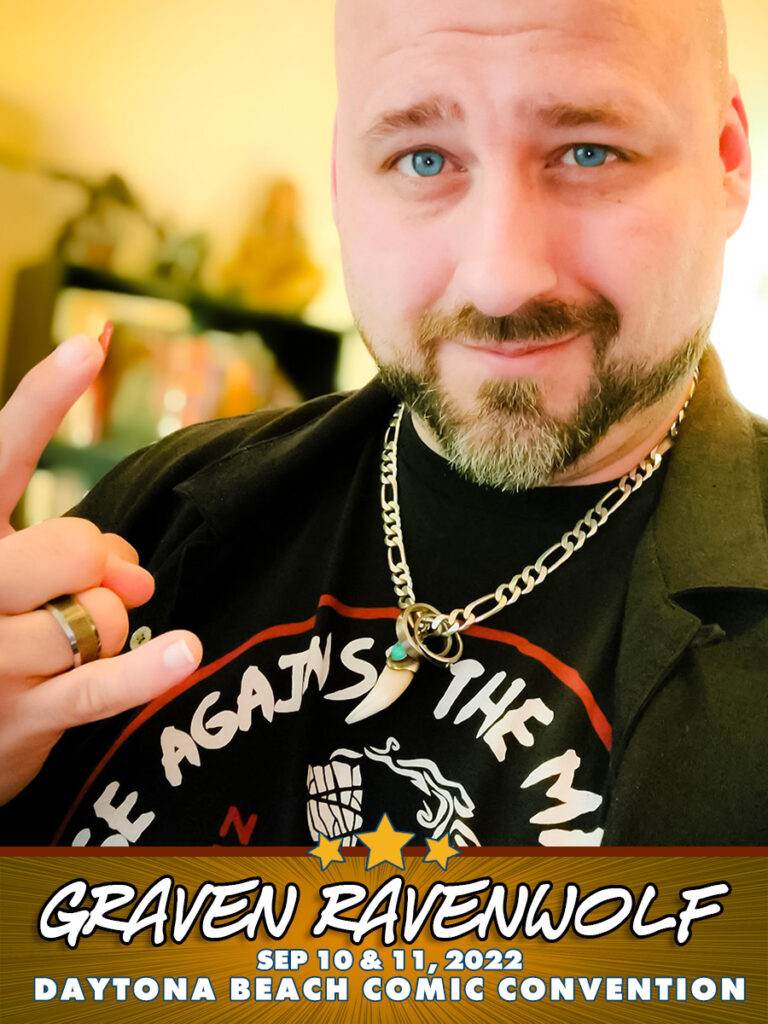 The creative native himself GRAVEN RAVENWOLF has spent his entire life thus far devoted to his love of comics, art, nostalgia, and culture.

When he's not out promoting his "MUSE", Artist MONICA RAVENWOLF (ART OF RAVENWOLF™) at a convention or show, you can find him working on, promoting, and developing one of his many artistic endeavors.

Some of these include as you see here his branding design company DIGITAL WARPAINT™, creator-owned comic and IP publishing company NATIVE ENGINE™,  and being a consultant with content creation companies spanning a wide variety of interests. Specializing in Graphic Design, Illustration, Concept Art, and Brand Consulting; Graven strives to show the world his imagination.

Always remember that in a world where Role Models are scarce, we are the Heroes!

So keep fighting for the Creative!