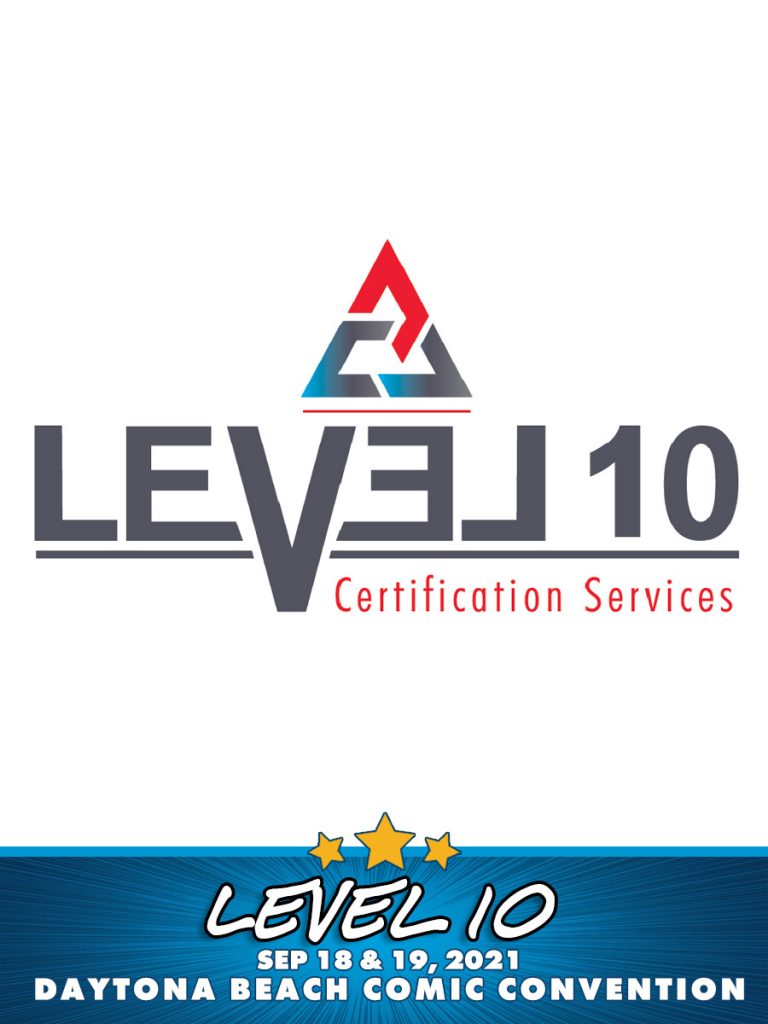 Level10 Certification Services will be your next-level signature certification and grading provider. We are comprised of comic book enthusiasts and collectors, and our team is highly qualified to handle your grading and certification needs. We offer Certificates of Authenticity by providing third-party witnessing for any kind of item.

Each Certificate of Authenticity is marked with a tamper-proof Holographic Sticker, which contains our logo and a unique serial number and maintains information about the signing in an online proprietary
database searchable through our website. In addition to our certificate of authenticity, we are proud dealers for CBCS comic book grading and The VVGS Funko Pop Grading.