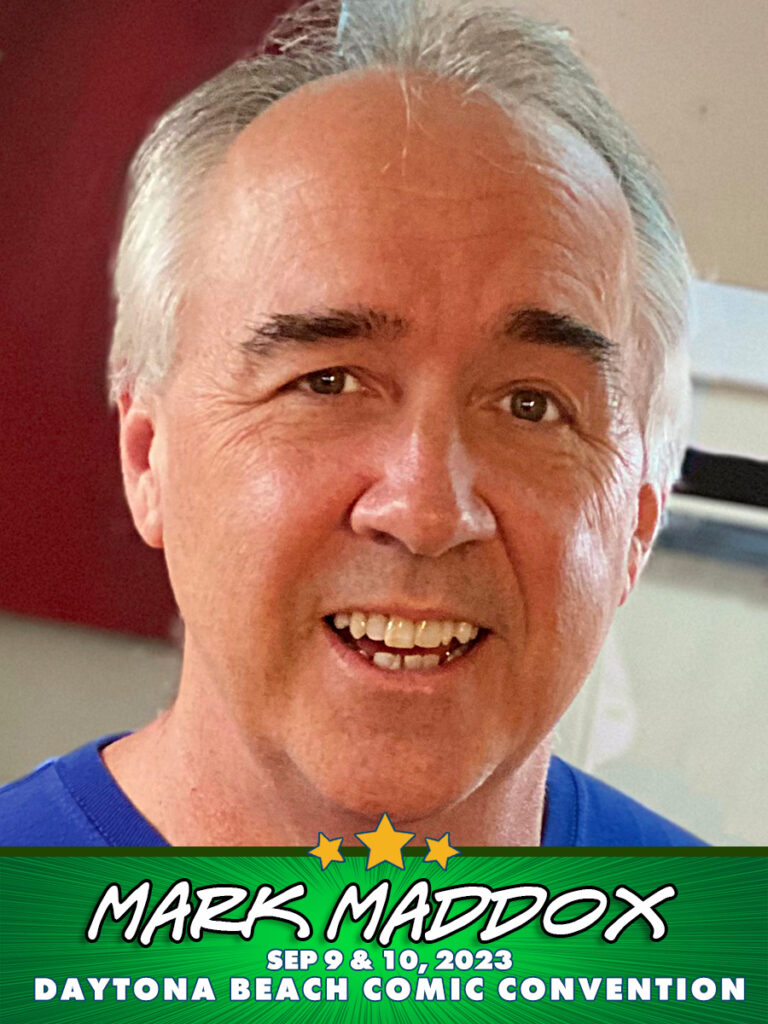 Mark Maddox is a eight-time recipient of the Rondo Award for Artist of the Year and once for the Pulp Factory Award for Cover of the Year.
He has done illustrations for SCREEM Magazine, HorrorHound, Little Shoppe of Horrors Magazine, Infinity Magazine, Video Watchdog, Doctor Who Magazine, Mad Scientist, We Belong Dead Magazine, Undying Monsters Magazine, Diabolique Magazine, and Bookmarks Magazine.
His work can be seen on the covers of Blu-ray releases from Scream Factory, Severin films, Kino-Lorber and Retromedia Entertainment Group.
Mark worked on a number of Moonstone Comics titles such as Kolchak: The Night Stalker Files, The Heap, The Red Menace, Flint, and more. He has also done various covers for Moonstones, Kolchak: The Night Stalker line of novels and The Red Menace book series. Additionally, he lent his creative talents to such companies as Warner Brothers, EMCE Toys, Monsterverse, Hemlock Books, Publicis Worldwide, The Stark Raving Group, Cornerstone Publishing, Alchemy Werks, New Legend Productions, Flying Labs Software, White Rocket Books, Breygent Card Company, and Black Coat Press.