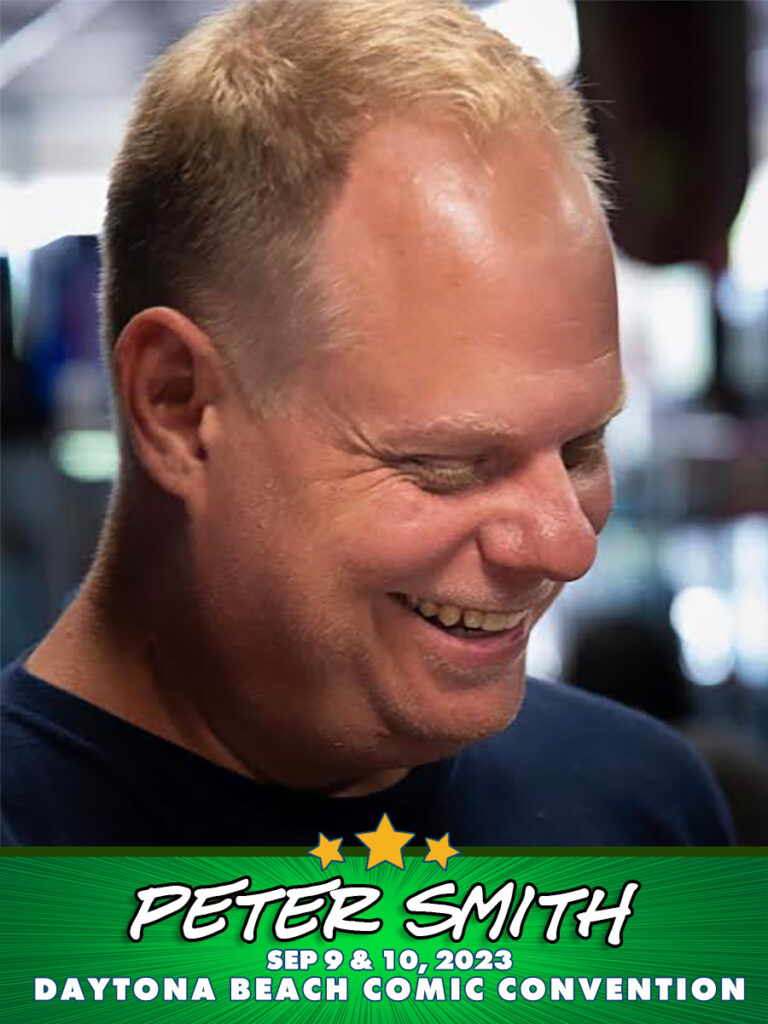 Artist, Creator, Writer
Peter graduated from the Columbus College of Art and Design with a Bachelor's degree in Illustration. From his beginnings working in the Walt Disney animation department at Disney/MGM Studios in Florida to doing his college internship at Marvel Comics in New York City, he has worked as a professional illustrator for over two decades. Throughout his career, Peter has done work for companies such as Universal Studios, Disney, Marvel Comics, Dynamite Comics, IDW Publishing, MERC Publishing, Nickelodeon, Crimson Fable Studios, and Charter Comics.
He has worked as a professional illustrator for over two decades and is Editor in Chief, Creative Director, and an owner at Crimson Fable Studios. Currently he is creating, illustrating, and writing The Chronicles of Zelaria, a comic novella that combines Sci-Fi, SteamPunk, and Fairytales. Peter also is working with Aequitas Comics on several projects including OMG! a horror anthology as a writer, interior artist, cover artist, and advisor.
In addition to his professional work in the art field Peter is also the animation director at the Florida Film Academy in Winter Garden, Florida. Here he develops the curriculum for the animation department, teaches animation, illustration, and design.
Follow him on Instagram @ petersmithcomicart and Facebook @ Crimson Fable Studios.