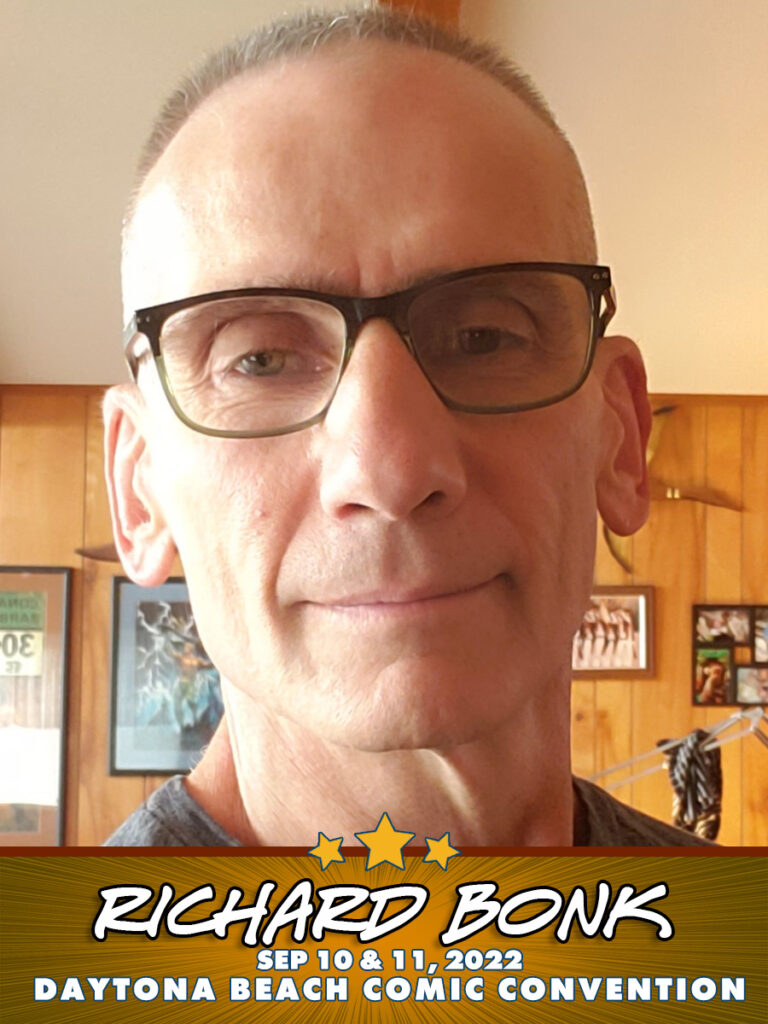 Rich Bonk is a 20+ year veteran with his work appearing on many popular titles. Rich got his start at
Top Cow, inking titles like "Ascension", "Witchblade" and "Darkness". His ink work has been
featured in DC Titles "Superman" and "Action Comics", "Supergirl", "Teen Titans" and more. Rich
has contributed pencil/ink work to titles from Chaos!Comics, Zenescope, Dark Horse, American
Mythology and several titles published under the Image banner.