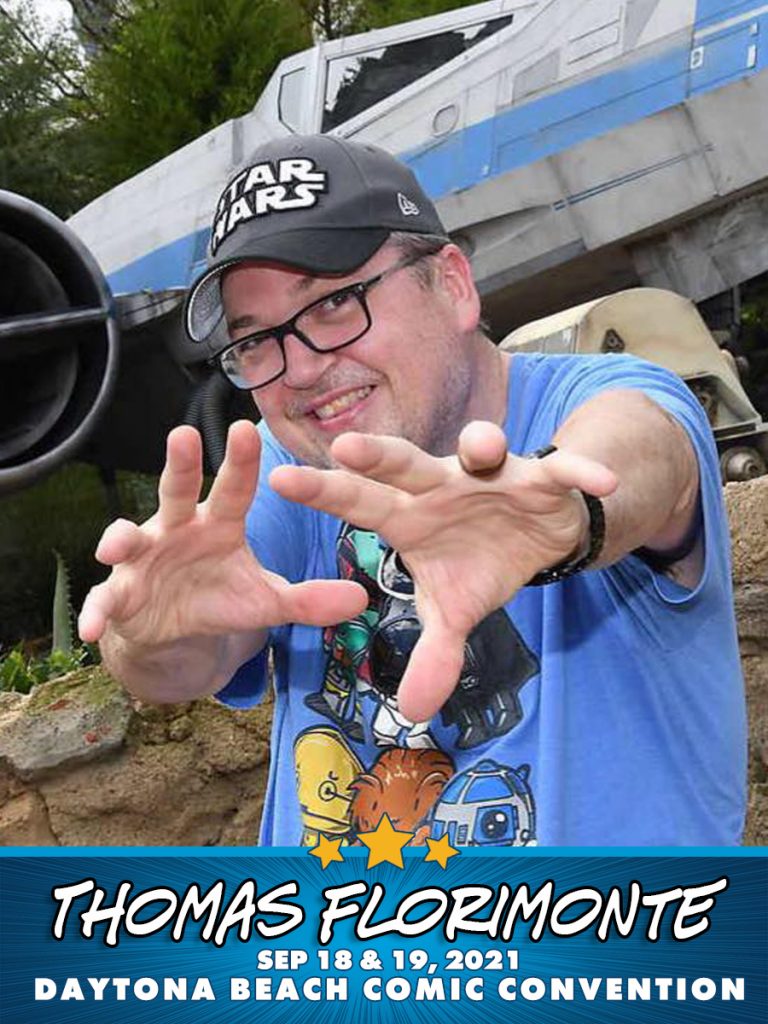 Thomas Florimonte broke into the comic biz way back in the early '90s. In that 25+ years, he's racked a long list of comic creator credits (writing, penciling, inking, coloring, publisher…) and has worked for just about every major publisher out there: Marvel, Malibu, Chaos!, Acclaim/Valiant, Gallant Comics (to name a few) while working on various titles such as Spiderman, Lady Death to Magnus Robot Fighter & Nightman… And he's still plugging away with his own creator-owned projects through INFERNO Studios' line of Kid Hero comics: Zomboy: Kid Hero, Lil Na' & SoSo, Vinny: Things that go WOOF in the night… Some other current non-INFERNO Studios projects include Silverline's Teamup featuring Campion & Ms. Fury & Trumps and new upcoming projects from Gallant Comics titled The Devil Inside and Crimson Shadows (Steven Butler Comics).

If creating comics wasn't enough work already, Thomas has over the past 15+ years, along with his long-time friend Barry Gregory, Co-Own and run the very popular comic printing company: Ka-Blam Digital Printing- The one-stop print house for all comic creators. And also IndyPlanet- A online print-on-demand comics shop that works directly with Ka-Blam. Their continued goal is to create one location that all comic creators can come and have their own creations printed and then to help sell their books as easily as possible.
Although never developing a southern accent, Thomas claims he grew up in south Mississippi, he now lives in the central Florida area with his wife Rene'.