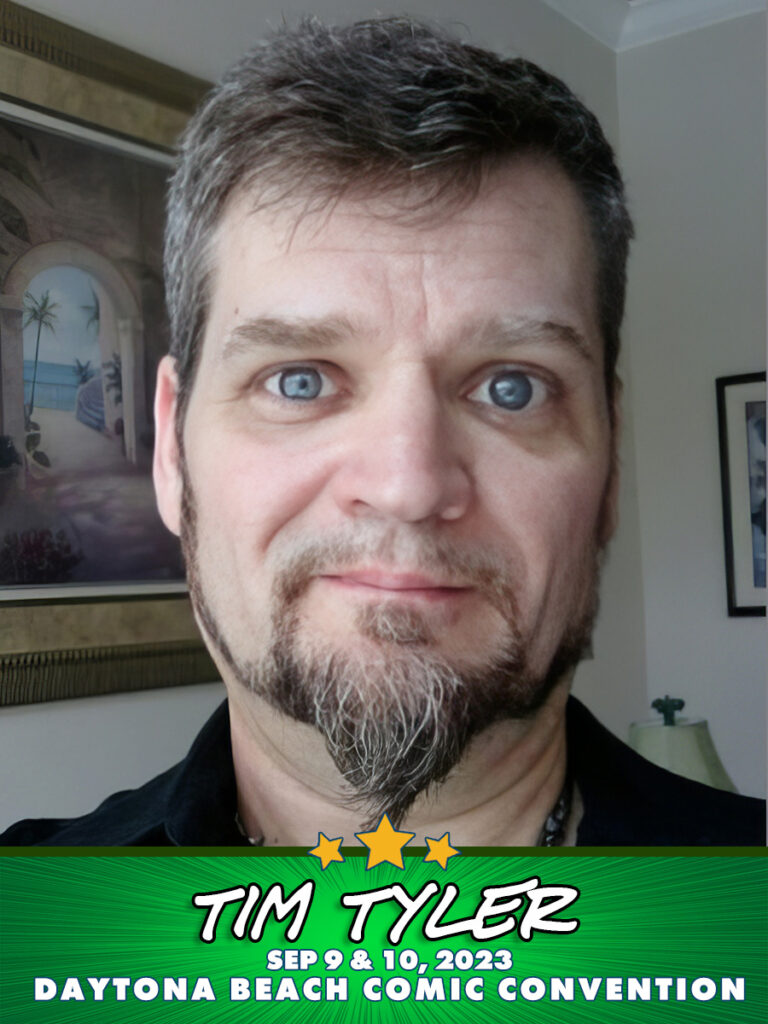 Tim Tyler is a Joe Kubert school Alumni and an almost 40 year vet of the Independent Comics scene where he created/Published and or worked on titles such as Blood Reign, Devil Jack, Dreadstar, Faust, Razor, among many others. Since 2013, he has been Self Publishing Illustrated Magazines and new Comics like The Illustrated Grindhouse Cinema Magazine Bolt Action, The Retro Monster Magazine Fiends as well as his Monster super team, The Dead Crew.
Tim has also done the Box cover art for various films including Hershal G Lewis's film catalogue as well as fan favorite Indie Horror films like The Deadly Spawn and Truth or Dare.
His newest Publications, Grail #3, Bolt Action#3 and Dead Crew #2 are debuting at the show, as well as his own Coffee brand featuring his characters Piggs and Stubb.