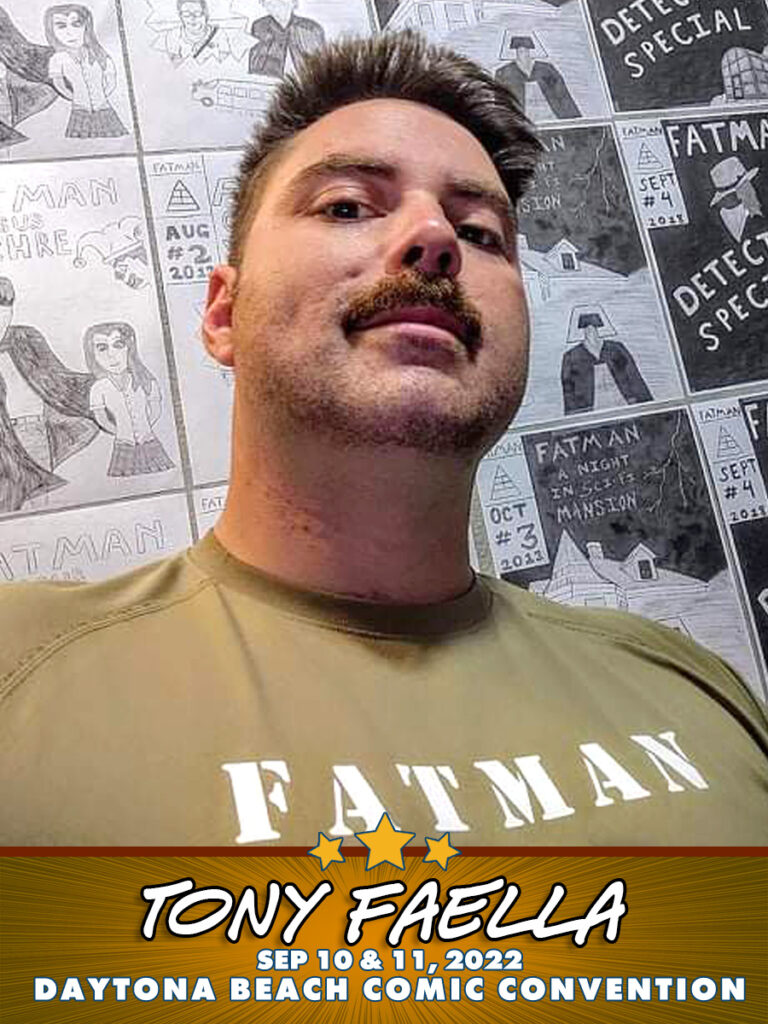 Join Tony Faella in celebrating 10 Years of Fatman Comics on the market!
No stranger to other types of media, US Army Veteran Tony Faella's passion for storytelling shines brightest in his hand-made independent comics.
Over the last decade, Tony has written, published, and sold comics in Central Florida including The Fatman, and his newest series Anthology Comics also featuring other indie artists and writers.